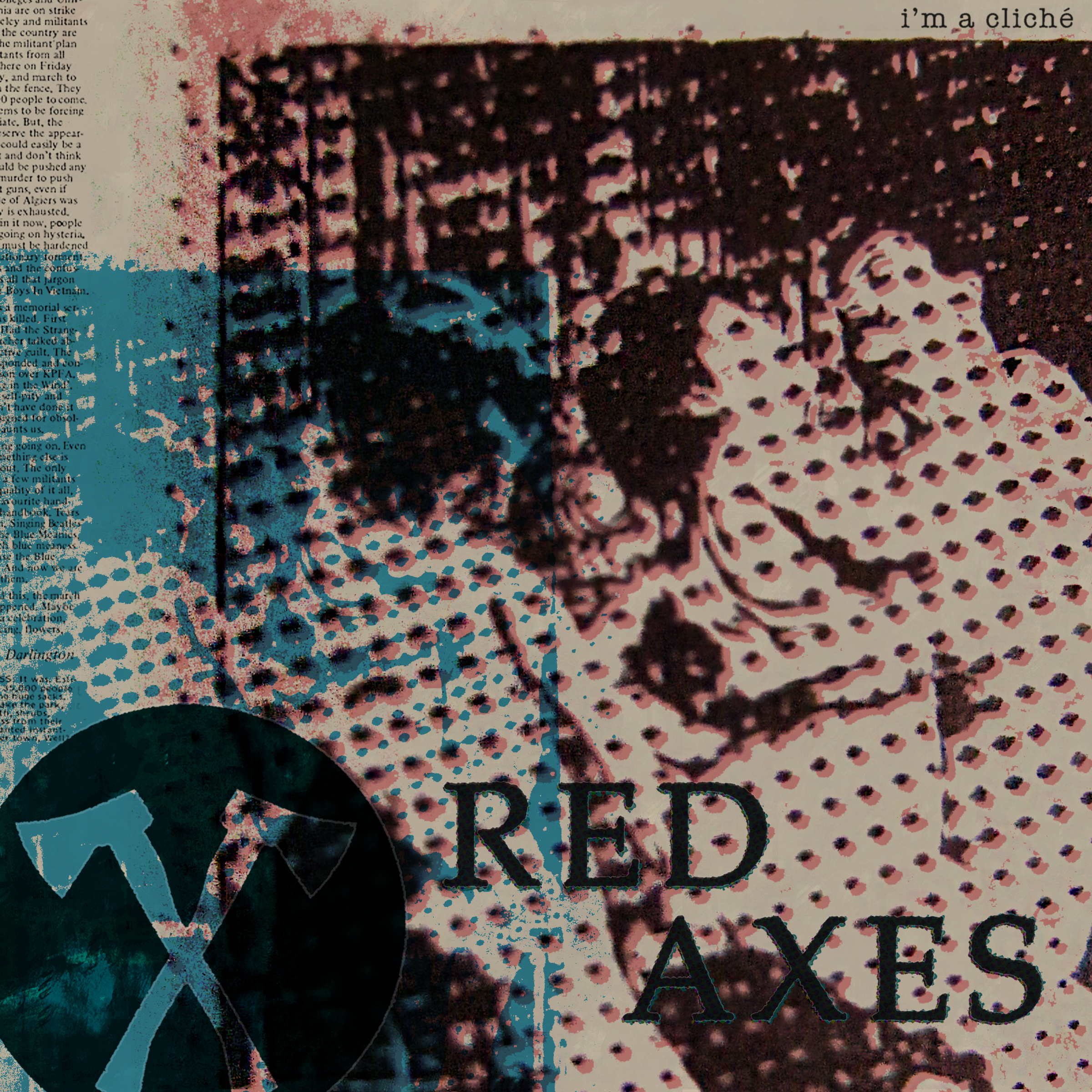 Rejoice brothers!

Red Axes, aka Tel Aviv's own Dori Sadovnik and Niv Arzi, chose this day to unleash upon us their best release to date, the seminal 1970 EP, on the I'm A Cliche imprint. Now, any underground Tel Aviv party goer with a healthy set of ears could not have missed this phenomenon going on lately. These dudes got it going on, that's as simple as that. Spearheading the local and indeed global movement towards the punkier side of the dancefloor, Red Axes have a natural gift for perfectly riding a very specific vibe, a sound immersed deeply in house and club music as it is in post-punk, and they bring these qualities into both their DJ sets and their productions.
It's a bit hard to explain the drive and energies they inject into any party, holding the vibe throughout the set, be it 2hrs or 8hrs long, taking it up, and down, and surely all around, sending these filthy 4x4 rocked out electronic raw grooves all over the dancefloor.
And this release captures just that. From the more relaxed and flowing, anthemic and discoish instant-classic 1970, to the closing punk ridden Josef Cookies, Red Axes show nothing but pure quality production and a very unique, rich and innovative sound. I can go on and on here, but there's not really any use. This EP is a fucking killer that should be experienced and not talked about, and it brings me a lot of joy supporting such a great local talent. I hope and expect to see the Axes go boom all over the globe in the near future, as they definitely should and deserve to, but if that fails to happen, well, there's just more of this goodness for us locals.
Big big up.
Get the EP at your favourite authorized vendors NOW, and while you're at it, grab this freebie, also out today by the duo, to keep the party going just a little longer.